California is the gold coast for cannabis it is the largest and most influential cannabis market in the world, and The Parent Company $SBVCF has the most revenue, brand portfolio, and Strongest balance sheet compared to rival companies, and its only in the early phase of its SPAC life, this SPAC is bound to jump any day now.
"This company is on a mission to create the most impactful cannabis company in the world, by combining best-in-class operations with leading voices in popular culture and social impact. We have the team, platform, and balance sheet to become the winners of California and soon, the United States."
With Jay-Z as chief visionary officer, he brings a multi-billion dollar consumer brand track record to the role of visionary leader. Jay-Z is one of the most influential people in hip hop and also the richest, he can do great things for this company with his loyal fans and savvy business mindset.
Jay-Z's influence and relationships will help drive engagement with the parent company brands. Jay-Zs roc nation is a premier entertainment organization representing some of the world's most recognized artists and athletes. Roc nations cultural impact is affected throughout the globe and could improve the business of the Parent Company by great measures.
$SBVCF is planning to go on on a consolidation spree and buyout as many cannabis companies as possible they want to control the whole cannabis market says CEO Michael Auerbach. The Ceo believes come January it will be hard for smaller companies to compete with The Parent Company. With 575 million dollars in cash, it's going to make the parent company a dominant leader in the industry.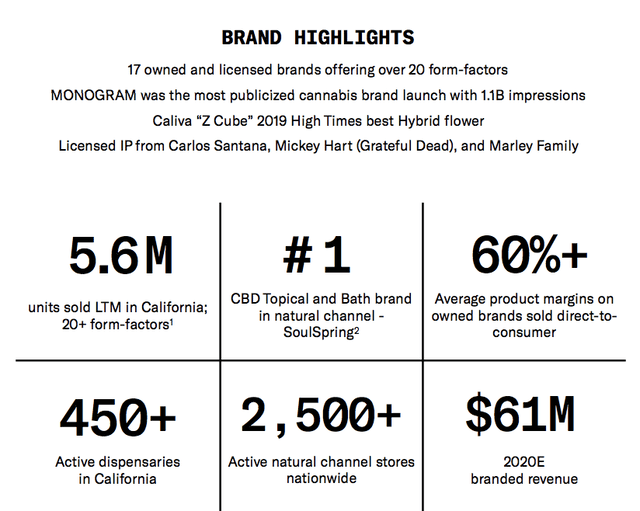 With California being the most influential Cannabis market and a gold mine for cannabis companies I think $SBVCF is a great long-term investment especially with new president-elect Joe Biden.
"We believe the Biden win is an important step on the path to federal permissibility of cannabis in the U.S. market through decriminalization and de-scheduling," said Canopy CEO David Klein on a conference call with analysts.
This is big news for the cannabis industry and buying into $SBVCF is a great cannabis play and relatively safe at the current price of $10.19 you are only risking $1.19 a share due to it being a SPAC.